MUTATE: IN SILICO PERFORMANCE OF THE FLUCTUATION TEST
&nbsp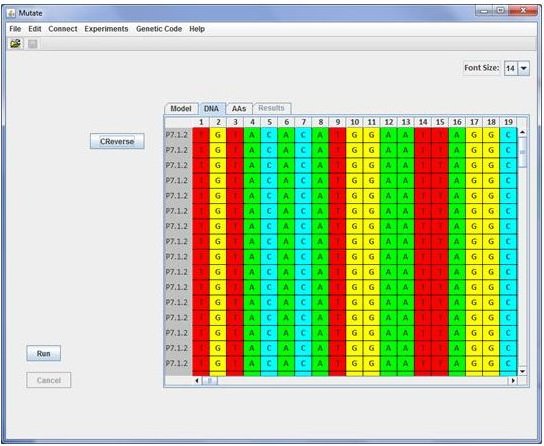 Hints
After download Mutate requires the Java 5.0 (or higher) Runtime Environment freely available at http://www.java.com.
Whatever the operating system, you should be able to run the program just by double clicking on the mutate.jar file
WINDOWS USERS: If double-clicking the .jar file does not open the program, make sure that the jar extension is associated with javaw.exe (in your JRE folder).
&nbsp
Contact
&nbsp
&nbsp
Return to AC-R
home
Version History
Mutate 1.1: This is the current version (03/12/11) which now accepts sequences with different length under fasta format.


Mutate 1.0: This is the first web published version.
&nbsp
&nbsp
&nbsp
&nbsp
&nbsp
&nbsp
&nbsp
&nbsp
&nbsp
&nbsp
&nbsp
&nbsp
&nbsp
&nbsp
&nbsp
&nbsp
&nbsp
&nbsp
&nbsp
&nbsp
&nbsp
&nbsp
&nbsp
A. Carvajal-Rodriguez - Departamento de Bioquímica Genética e Inmunología - Universidad de Vigo. ( Last update: December 2011)