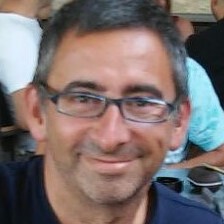 &nbsp
&nbsp
ANTONIO CARVAJAL RODRÍGUEZ
TOPICS
Teaching:
&nbsp
Programming for bioinformatics using Python
Evolución
Genética General
Genética Cuantitativa
Genética Aplicada a la Producción Vegetal
Estima de recombinación por "LOD score"
&nbsp
Teaching Software:
&nbsp
&nbsp
&nbsp
Software:
&nbsp
&nbsp
Other links:
&nbsp
about
&nbsp
I am a geneticist and computational biologist working as an associate professor of genetics in the
University of Vigo
, I am quite passionate about almost any topic concerning the interface of biology, mathematics and scientific computing.
&nbsp
Currently, my main research is focused on the study of the evolution of mate choice. I have already described the sexual selection and sexual isolation effects of non-random mating in terms of the information theory and now I am developing a framework for performing multimodel inference on some direct mating parameters. This new framework is called
InfoMating
.
&nbsp
&nbsp
&nbsp
&nbsp
&nbsp
&nbsp
&nbsp

&nbsp
&nbsp

A. Carvajal-Rodriguez - Departamento de Bioquímica Genética e Inmunología - Universidad de Vigo. ( Last update: October 2014)